Library Notes for April 20, 2023 
"There's nothing quite like getting lost in a good book. The world around you disappears, time seems to stand still and you find yourself completely immersed in another world. It's a feeling that's hard to describe, but anyone who loves to read knows what I'm talking about." ~ Olivia Savage 
What's Happening at the Library:  
Storytime every Wednesday at 10:30 with Ms. Katie 
Book Club April 20th in the basement at 6:00: "Gone Girl" by Gillian Flynn 
Trivia Night April 27th in the basement from 5:30-6:30 
Check out our New Displays 
Sign up for our Newsletter 
Don't forget to check us out on Facebook, Instagram, and Pinterest.  
Spring Book Sale May 1st-6th. Lots of Great Bargins! 
Pam's Pick this week is: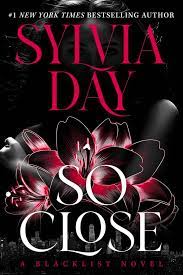 "So Close" by Sylvia Day, is the first book in the Blacklist series, this is the story of Kane Black who is grieving the death of his wife, Lily. Then he sees a woman with his wife's beauty on the street in Manhattan, and takes her to his penthouse. Kane is happier than he's ever been, and he'll do anything to stay that way.  
New Fiction: "Community Board" by Tara Conklin, "Her Deadly Game" by Robert Dugoni, "River Sing Me Home" by Eleanor Shearer and "The White Lady" by Jacqueline Winspear. 
New Christian Fiction: "Fields of Bounty" by Lauraine Snelling, this is the third book in the Leah's Garden series. 
New Large Print: "When He Was Wicked" by Julia Quinn, this is the sixth book in the Bridgerton series. 
New Mystery: "Hiss & Tell" by Rita Mae Brown, this is a Mrs. Murphy mystery. 
New Non-Fiction: "You Don't Have to Carry It All: Ditch the Mom Quilt & Find a Better Way Forward" by Paula Faris, "Reelfoot Lake: Oasis on the Mississippi" by Jim Johnson, "The Complete Guide to Bathrooms" by Black & Decker, and "Saved: a War Reporter's Mission to Make It Home" by Benjamin Hall. 
New Audio Books: "I Will Find You" by Harlan Coben, and "Hang the Moon" by Jeannette Walls. 
New Movies: "God's Country," and "Alice, Darling." 
New TV Season: "The Good Wife" season 7. 
Happy Reading! 
Pam Metts, Director