Library Notes for May 31, 2023
"One benefit of summer was that each day we had more light to read by." ~Jeanette Walls
What's Happening at the Library:
Sign up for our Newsletter
Don't forget to check us out on Facebook, Instagram, and Pinterest.
NEW: Hoopla is here! You can check out E-Books, E-Audios, E-Comics, E-Movies & more. Just download the app, and use your library card number to check out up to 10 items a month.
Craft Night: Thursday, June 8th, 5:30-6:30. Come decorate a Travel Cup! Please call the library to sign-up
Juneteenth Celebration: June 17th, 3:00-5:00 in the basement of the library. This program is given in part by Kiburi Circle and Calandra Watts.
Donuts and Coffee with Veterans! June 19th, 9:30. This is a program is given by the Kentucky Dept. of Veterans Affairs to help veterans with claims, disability, education, and legal services. You must call the library to sign-up: 270-522-6301
Game Night: June 19th 5:30-7:30 Join us for Game Night! There will be board games, card games, and more! You are welcome to bring your own board games to play. Game Night is for all game lovers!
Pam's Pick this week is: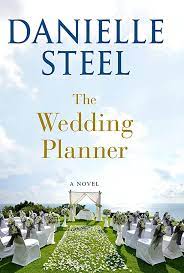 "The Wedding Planner" by Danielle Steel, this is the story of Faith Ferguson, a very successful wedding planner, even if she hasn't walked down the aisle herself. She must make every ceremony a success through the private quarrels, unplanned pregnancies, family scandals and dark secrets to prove that there is more than one way to happily ever after.
New Fiction: "Swamp Story" by Dave Barry, "Seven Girls Gone" by Allison Brennan, this is the fourth book in the Kara Quinn series, "Where Coyotes Howl" by Sandra Dallas, "The Golden Doves" by Martha Hall Kelly, "The Quantum Solution" by Eric van Lustbader, and "The Covenant of Water" by Abraham Verghese.
New Christian Fiction: "Windswept Way" by Irene Hannon, this is the ninth book in the Hope Harbor series.
New Large Print: "It's in His Kiss" by Julia Quinn, this is the seventh book in the Bridgeton series and only in large print.
New Mystery: "Tell-Tale Bones" by Carolyn Haines, this is a Sarah Booth Delaney mystery.
New Non-fiction: "Pilates for Dummies" by Ellie Herman, "Magnolia Table: a Collection of Recipes for Gathering, Volume 3" by Joanna Gaines, "The Best of Family Handyman 2023," and "The Last Honest Man: the CIA, the FBI, the Mafia, and the Kennedys and One Senator's Fight to Save Democracy" by James Risen.
New Audio Books: "The Golden Doves" by Martha Hall Kelly.
New Movies: "Ant-Man and the Wasp: Quantumania" and "Barbie It Takes Two: Stars are Born."
New TV Season: "Supernatural" season 5.
Happy Reading!