Library Notes for July 5, 2023
"The most important asset of any library goes home at night-the library staff." ~Timothy Healy
I would like to thank my staff for taking care of everything while I have been in and out, and will be in and out a little more. They are great ladies!
I Spy in July is back all month. Can you find all the items? 
What's Happening at the Library:  
Don't forget to check us out on Facebook, Instagram, and Pinterest.  
Hoopla is here! You can check out E-Books, E-Audios, E-Comics, Movies & more online. 
All Together Now Summer Reading Program for ages 2-12 every Wednesday in July at 10:30 & 12:30 
Special Presenters July 12th: Woodlands Nature Station 10:30 & 12:30 
July 26th: Runaway Puppet Theater 10:30 & 12:30 
Family Events: July 17th-22nd Storywalk; July 17th Movie Night "Monsters University" 6-8:30
July 24th Puzzle Tournament 6:00 
Adult Summer Reading Book Club: July 20th "Bloomsbury Girls" by Natalie Jenner, at 6:00 
Teen & Tween Summer Reading: July 10th: Interactive Mystery Party 6-8
Pam's Pick this week is: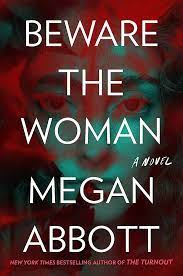 "Beware the Woman" by Megan Abbott, this is the story of a young woman, happy, in love and expecting her first child. When she and her husband visit his father's cabin, Jacy soon has a sense of foreboding and feeling like something evil is lurking jut out of sight. Is she just imagining things or are she and the baby in danger?
New Fiction: "Unfortunately Yours" by Tessa Bailey, "The Affairs of Ashmore Castle" by Cynthia Harrod-Eagles, this is the second book in the Ashmore Castle series, "Clive Cussler Fire Strike" by Mike Maden "Liar!" by Fern Michaels, this is the third book in the Lost & Found series, "Lady Tan's Circle of Women" by Lisa See, and "Near Miss" by Stuart Woods.
New Christian Fiction: "Shell Beach" by Davis Bunn, this is the eighth book in the Miramar Bay series, and "Famous for a Living" by Melissa Ferguson.
New Mystery: "Poppy Harmon and the Shooting Star" by Lee Hollis this is the fifth book in the Desert Flowers series.
New Non-Fiction: "Web Design in Easy Steps" by Sean McManus, "What Can I Bring? : 360+ Dishes for Parties, Picnics & Potlucks" by Taste of Home, "Macrame: The Power of Knots" by Nghi Ho, and "The Best of Reader's Digest: Volume 4."
New Audio Books: "Cross Down" by James Patterson, and "Tom Clancy's Op-Center Fallout" by Jeff Rovin.
New Movies: "Shazam! : Fury of the Gods," and "Paw Patrol: Aqua Pups."
New TV Season: "Walker, Texas Ranger" season 5.
Happy Summer Reading!
Pam Metts, Director